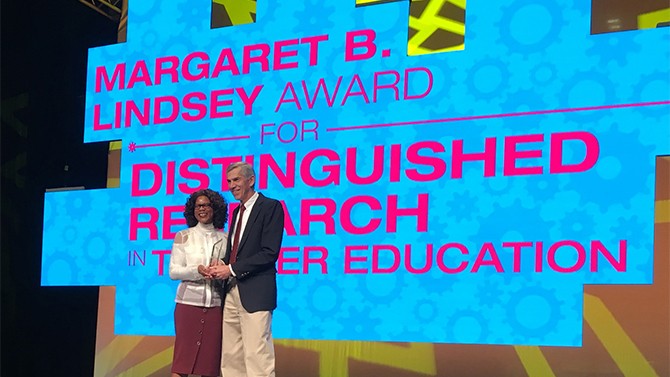 The School of Education has an impressive history of internal and external recognition from leading organizations in the field. We invite you to read about the recent awards received by Steve Amendum, Roberta Golinkoff, James Hiebert, Charles Hohensee, and the mathematics elementary teacher education program.
The Welfare Committee offers this resource in support to faculty interested in applying for external awards. Each semester, the committee solicits nomination suggestions from program area coordinators and encourages faculty members to seek awards that honor their own contributions. Please contact the chair of the Welfare Committee if you are interested in offering a nomination suggestion or applying for an award. The Welfare Committee maintains an archive of nomination packages and previous award winners.
Below, faculty may find a list of significant awards in the field of education. Please contact Jessica Henderson with additions or corrections to this webpage.