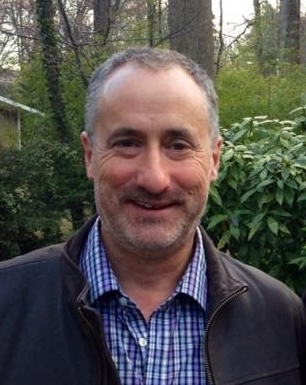 Contact
Office: 206G Willard Hall
Phone: 302-831-8588
Fax: 302-831-4110
David Blacker
David J. Blacker is Professor of Philosophy of Education and Legal Studies at the University of Delaware (USA), having previously held appointments at Illinois State University and Teachers College, Columbia University.  His writings explore a wide range of issues in education policy and philosophy. He is the author of four books, including The Falling Rate of Learning and the Neoliberal Endgame (Zero), Democratic Education Stretched Thin: How Complexity Challenges a Liberal Ideal (SUNY) and Dying to Teach:  The Educator's Search for Immortality (Columbia/TC).
His most recent work, The Falling Rate of Learning, has been widely reviewed in academic journals such as Radical Philosophy, The SAIS Europe Journal (Johns Hopkins University) and Educational Theory, where it featured as the object of a special issue, and also widely-read publications like Salon, Inside Higher Education, Times Higher Education, South China Morning Post, and many others.  He has authored over forty scholarly articles and book chapters in philosophy and education policy, his work appearing in such journals as the American Journal of Education, Teachers College Record, the Journal of Philosophy of Education, Educational Theory and in collections with Basil Blackwell, Teachers College Press, Springer and Oxford University Press.  
Blacker has given over sixty presentations at scholarly conferences and other academic venues.  Among these are invited public lectures at the University of Cambridge, University of Wales, University of London, Westminster University, University of East London, University of Edinburgh, McGill University, Columbia University, University of Illinois, the MACRO Museum of Contemporary Art (Rome), and Haus der Kulturen der Welte (Berlin).  He was selected by the University of Illinois's Center for Advanced Study for its prestigious campus-wide MillerComm Lecture Series.  Additionally, his work provided an early resource for the Occupy movement and he has appeared on numerous podcasts and radio shows such as The C-Realm, The Extraenvironmentalist, and The Majority Report (selected by listeners as a "Best Interview of the Year"). Blacker has been quoted in The Guardian (UK), The Chronicle of Higher Education and The New York Times.
Blacker is currently completing a book manuscript, tentatively titled The Identity Factory:  Post-Productivism and Liquid Education, which extends his recent work. It explores changing conceptions of selfhood in the emerging "post-work" economy wrought by neoliberalism and how educational and artistic institutions will need to alter themselves as traditional identities dissolve.